The American Association of Christian Therapists
Welcome To Our Website
The United States Government describes "Fatih Based Counseling" as counseling and therapy done by an "ordained" minister. Click here: http://dayspringmi.com/ to find out about ordination in the Evangelical Christian Church.
PERSONS INQUIRING FROM OUTSIDE THE U.S. CLICK HERE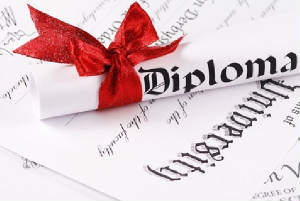 Click HERE OR ON THE PIC To Find Info On DCU'S Master AND Doctor Of Psychology (Biblical Model) Degrees
Read through these pages to discover how to become a Pastoral and Ordained Christian counselor or therapist. As you browse this website, you'll find our requirements for certification and licensure, member's articles, and other important information about the A.A.C.T. If you inquire you will find the tremendous support one receives as an AACT member.
If you have questions, or wish to receive our catalog or application for membership, please call or e-mail us today. You may also print these pages, along with the application and required reference forms. Payments may be made online with your credit card, or through your checking account through Paypal, or simply enclose your personal check with your application. Remember, please call or write if you have any questions.
The American Association of Christian Therapists is an association that credentials qualified Christian and Pastoral Counselors who meet established standards of education and training. The A.A.C.T. offers various levels of certification and licensure to provide Pastoral and Christian counselors and therapists the opportunity for continued advancement, and to assist the general public in screening. We want to insure that our certified and licensed members have the necessary tools and training to help hurting persons.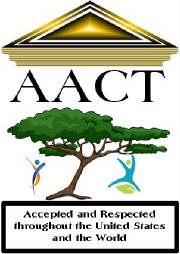 Please note that the AACT is not affiliated with any state or national government entity or approved by any state or national agency. AACT licensing and /or certification is a Pastoral or Ministry certification, intended to encourage and promote quality and standards within the field of Pastoral Counseling. Our credentialing process is provided for ordained ministers desiring to acquire and demonstrate competency in pastoral counseling, and for state licensed therapists desiring to acquire and demonstrate competency in their knowledge of theology and theological integration.
Please check with your state laws to assess what kind of titles pastoral counselors are authorized to use in promotion and advertisement (specifically check on words such as "clinical" or "therapist"), and whether you may utilize a license issued by a private credentialing agency. In certain situations, we shall offer licenses only to those who meet A.A.C.T. qualifications, and who simultaneously hold a state license or can validate by letter or a copy of state regulations that this title is legal to use within the state the applicant resides. All other applicants may apply for certification levels.
However, please note that the final responsibility is yours to insure that you are in compliance with the laws of the state in which you reside. Biblically, we are required to obey the laws of our land when those laws are not in conflict with the laws of God.
CLICK BELOW THE PICTURE TO PAY YOUR FEES OR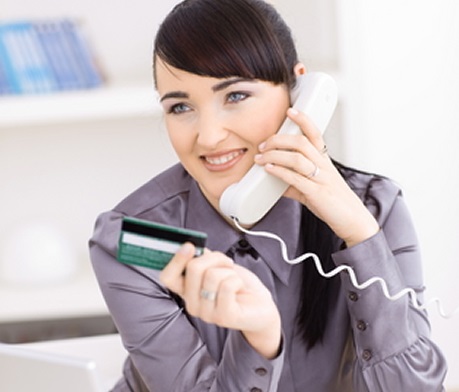 CALL DWANA AT AT 601-320-6704 AND SHE WILL ASSIST YOU. ALL CHECKS WILL CLEAR BEFORE PAPERWOR.SENT
AACT ANNUAL RENEWAL FORM ... CLICK HERE


Powered byIP2Location.com