PASTORAL COUNSELING
By Dr. R.K. Hester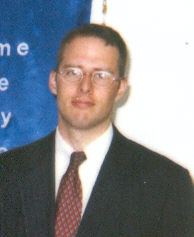 There is no greater field of labor for the Pastor than in the ministry of counseling. It has not been until recently that pastors are realizing how important this part of their ministry really is. In the past, most pastors only had to concern themselves with preaching and the administration of the church affairs. This is frankly not the case today.

The pastor is not only called upon to teach, preach and administer the affairs of the church, but, he is often
called upon to fill the roll of a counselor. Not only to those in the congregation, but many in the community as well. The roll of the pastor as a counselor is ever expanding, and pastors are facing a greater demand upon their time. They must prepare themselves to meet these new and pressing needs in the area of counseling.

The word "counsel" is defined as: "To give advice; to recommend, or to the urge the adoption of." Pastors have always been counslers according to this definition. It has been their responsibility "to give advice" and "to urge the adoption of", certain facts concerning both the physical and spiritual good of others.

Today the roll of pastor comtinues to expand. It is imperative that the pastor have an understanding not only of who to help, but how to help them. The pastor who is not trained in the area of counseling will become more of a hinderance instead of a help to the kingdom of God.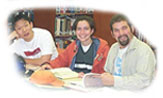 SUPERVISION... "Oh No!"
"Oh No Not more verbatiums and process Recordings." If these thoughts flashed through your mind as you read the words, "Supervision Requirements," you can breathe a long sigh of relief. AACT supervision is built on the belief that every counselor must be accountable and willingly submit their counseling practice to review by peers. Accountability is the key to good practice and effective ministry.

Accountability for the Certified Advanced Pastoral Counselor and the Certified Clinical Pastoral Therapist may be demonstrated in a variety of creative ways. Two factors are considered: (1) how is outside review accomplished; and (2) how does the counselor demonstrate continuing education for remaining current in counseling ministry.

Some Certified counselors and therapists teach courses in counseling. These counselors submit sample lesson plans or lecture notes to meet supervision requirements. Other counselors are members of local peer review groups. These counselors submit a statement refleecting the number of hours that they have met with the gourp. Still other members submit copies of flyers and a copy of the attendance sheet for seminars that they have presented or attended. The idea behind the supervision requirement is to demonstrate and document accountability, not adhere to rigid and inflexible rules. if you are in doubt about the requirements please call the Granbury Office at 817-326-8342 and speak with someone about your supervision.